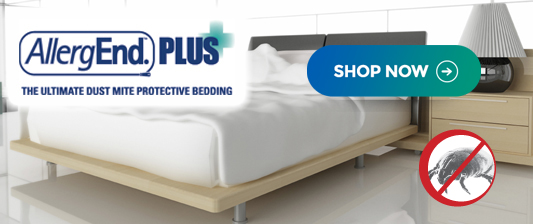 The Ultimate Dust Mite Protectors for Asthma, Eczema & Allergic Rhinitis
The No.1 Dust Mite Covers - All Natural Cotton
100% cotton zippered mattress, pillow and quilt covers

The highest specification of dust mite protection available

Oeko-Tex Standard 100 - certified chemical free cotton

No plastic or polyurethane coatings = cool comfort

Exclusive MicroTight™ fabric - complete dust mite allergen barrier

4 year warranty - 10 year service life expectancy

Manufactured by Formac Products Pty Ltd - Est. 1958
AllergEnd Plus is the market leading, 100% cotton, dust mite resistant, bedding covers designed for sufferers of dust mite allergy. These are the most comfortable, highest performance (3.7um) cotton dust mite covers available.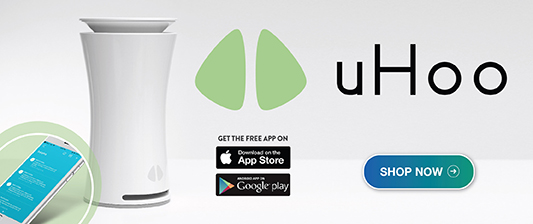 The Most Advanced Indoor Air Quality Sensor - Know What You You Breathe
Is Your Indoor Air Quality Making You Sick?
Temperature - Feel comfortable and have a restful sleep

Humidity - Minimize moisture and prevent mould forming

Carbon Dioxide - Less nauseous and a clearer mind

Air Pressure - Understand arthritic pains and headaches

VOC's - Which chemicals and products to avoid

Particulate Matter - Prevent dust build up for allergies

Carbon Monoxide - Fatigue and potentially fatal poisoning
The remarkable engineering of uHoo allowed nine air quality sensors to be packed in a tiny device the size of a coffee mug. uHoo helps you take control of the air you breath.