AllergEnd Plus MicroTight Fabric Technology
---
Superior 100% Cotton Fabric Technology
AllergEnd Plus™ covers are made from the exclusive MicroTight™ barrier fabric cotton. It is breathable, super soft and barely noticeable under normal bed linen. Importantly AllergEnd Plus™ covers allow cooling filtered air to flow in and out of your mattress, pillow and quilt, thus providing complete dust mite protection while maintaining total comfort. Some cheap covers are made from plastic coated fabrics (materials like polypropylene and polyurethane coated fabric). These can make the bed hot, sweaty and very uncomfortable...not AllergEnd Plus.
Lab Tested - Proven Performance - Even After Years of Washing and Tumble Drying
Pore Size: 3.7um - Class leading barrier performance but still allows unrestricted filtered air through

Dust mite allergen particle penetration (brand new) - Less than detectable

Dust mite allergen particle penetration (5 years of hot washing & hot tumble drying) - Less than detectable

Air flow rate through the fabric - 20.6L/min = Unparalleled cool airflow comfort

10-year effective service life
Class 1 Medical Device - Australian Register of Therapeutic Goods - Identifier 203599
The AllergEnd Plus™ MicroTight™ Barrier fabric has been subjected to a battery of lab testing using actual dust mite allergens. The product has even been tested after 5 years of commercial hot washing and tumble drying on every cycle. The test results confirm AllergEnd Plus to be the highest performance, most durable and most comfortable dust mite covers available.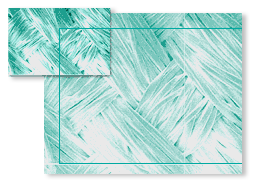 Superior Construction
5.1 stitches per cm (13 per inch) the tightest seams available - be wary of other manufacturer's claims - measure them!

Unique reinforced zip closures - super strong - superior allergen barrier - superior strength

5 thread over locked with safety stitch (5.1/cm) - our seams never fail

YKK zips - The finest zips in the world - our zips never fail

Shrinkage allowance - the covers are deliberately manufactured large to account for hot washing and tumble drying - all sizes promoted are after repeated hot washing and drying

- brand new they will seem large
Oeko-Tex Standard 100 Chemical Free Cotton
The 100% cotton AllergEnd Plus™ MicroTight™ fabric is Oeko-Tex Standard 100 Certified giving complete confidence that it is free of harmful chemicals and can be used by people with chemical sensitivities. AllergEnd Plus™ has no antimicrobial chemicals applied to the fabric that may be added to try and ward off dust mites. Think of it as a clean, comfortable filter fabric. AllergEnd Plus filters out and stops house dust mite allergens while keeping your bed dry, clean and comfortable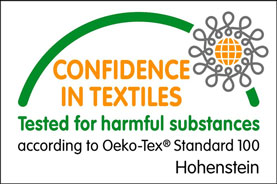 Commonly requested Oeko-Tex Standard 100 test results for our MicroTight fabric include:
Formaldehyde - not detectable (below quantification limit)
Pesticides - not detectable (below quantification limit)
Phenols - not detectable (below quantification limit)
Organo-tin compounds - not detectable (below quantification limit)
Nonylphenol, Octylphenol & specific Alkylphenolethoxylates = not detectable (below quantification limit)
Odour test = not detectable (below quantification limit)
Conclusion. Our fabric is not only one of the world's most advanced barriers, but it is also virtually chemically inert.
Four Year Warranty
Our four-year warranty covers faulty workmanship and materials. This includes fabric faults, zip failures and seams. It does not cover holes created by abuse, undue wear and tear or as a result of the fabric being unduly forced. Please be careful opening the packaging with sharp objects such as scissors or knives.
In the unlikely event of a warranty claim, please contact us for instructions on how to have the product assessed. It is the customer's responsibility (and at the customer's cost) to return the item to us for assessment. We will then make a judgment regarding the validity of the claim and if the item should be replaced or repaired.
AllergEnd Plus Care Instructions
​Wash AllergEnd Plus™ mattress, pillow and quilt covers every 8-12 weeks at 60c to kill house dust mites, remove dust mite allergens and dead skin from the outside of the impervious bedding covers.

EasyCare System Washing -

Wash the

EasyCare fitted sheet every 8-12 weeks at 60c and then only wash the full zip-up mattress cover once a year.

Always place your clean bed sheets over the freshly washed AllergEnd Plus Covers.

Tumble Dry - Feel free to warm tumble dry if required. Some may want to tumble dry on every occasion if pollen allergies are also an issue.
Wash normal bed sheets/linen regularly, at least every week at 60c. Note: Cold washing removes 90% of dust mite allergens as they are water soluble but the dust mite can live through a washing cycle that is less than 55c. If the dust mite is not killed in the wash, the mite will quickly multiply on the outside of the covers and readily produce more allergens.
AllergEnd Plus™ products separate
you from the 2 million dust mites you
may have in your bed.
.....The most effective way to get rid of dust mites